Customer Assistance Program (CAP)
WSSC Water has a Customer Assistance Program (CAP) that provides financial assistance to approved residential customers. 
WSSC Water has a Customer Assistance Program (CAP) that provides financial assistance to approved residential customers. If you are enrolled in the Office of Home Energy Program (OHEP), you qualify for CAP. To date, the WSSC Water CAP has assisted more than 14,000 customers and has significantly increased the number of customers who benefit from the BRF exemption.
[Image]

NOTE: Please confirm that your OHEP enrollment is current to ensure that you continue to receive the WSSC Water CAP credit.
Montgomery County Dept. of Health and Human Services
1301 Piccard Drive
Rockville, MD 20850
(240) 777-4450
rapohep@montgomerycountymd.gov
Prince George's County Community Services 
425 Brightseat Road
Landover, Md. 20785
(301) 909-6300
pgcdss.energy@maryland.gov
CAP-approved customers will receive a credit on water and sewer bills to cover the Ready to Serve Charges, which are outlined below. These customers will only be charged for their water and sewer usage. Customers can further reduce their bills through conservation.
To enroll in the program, customers must first apply for energy assistance directly through the Maryland Office of Home Energy Programs (OHEP). The OHEP application is available in both English and Español and instructions to complete the application are found here - English | Español.
For more information or questions on how to apply for energy assistance, customers are encouraged to contact their local OHEP office in the county of their residence, which is outlined below. Customers also may refer to the Frequently Asked Questions section on OHEP's website for additional information, call OHEP at 800-332-6347 or go to http://dhs.maryland.gov/office-of-home-energy-programs/.
Income eligibility criteria is established by OHEP and is outlined below. Once approved for energy assistance, WSSC Water customers are enrolled in CAP. Customers are required to annually re-enroll with OHEP to continue their CAP enrollment.
2021 ELIGIBILITY GUIDELINES
based on 175% of the federal poverty guidelines

Household Size

Household Annual Gross Income

For families/households with more than 8 persons, add $7,840 for each additional person.

1

$22,230

2

$30,170

3

$38,010

4

$45,850

5

$53,690

6

$ 61,530

7

$ 69,370

8

$77,210
Authority to have such a program was approved by the Maryland State Legislature and signed by the Governor. The CAP is 100% funded by WSSC Water revenues.
Ready-To-Serve Charge
There are two components to this charge: (1) the existing Account Maintenance Fee (AMF) which covers the cost to bring water and sewer service to every home and business; including meters, meter readers and billing; and (2) Infrastructure Investment Fee (IIF) which is allocated to the replacement/rehabilitation of system infrastructure.
The AMF is an average of $16 per quarter. The IIF* is an average of $12 per quarter. Total savings for CAP customers is an average of $28 per quarter or $112 per year.
* The IIF increased $6 per quarter in Fiscal Year 2017.
NOTE: If you are approved for CAP, you are automatically eligible for exemption from the $15 per quarter or $60 per year Chesapeake Bay Restoration Fund fee, which WSSC Water administers on behalf of the State of Maryland. 
[Image]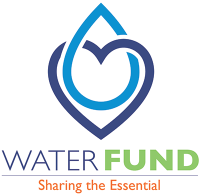 Make a direct contribution to the WSSC Water Fund via PayPal. 100% of your donation goes directly to the Water Fund.
Donate to the Water Fund!
Last Modified: March 8, 2021, 6:47 pm EST