Patuxent Watershed Protectors
Volunteer opportunity for groups and organizations to participate in protecting our reservoirs.
Calling all environmental champions and water recreation enthusiasts.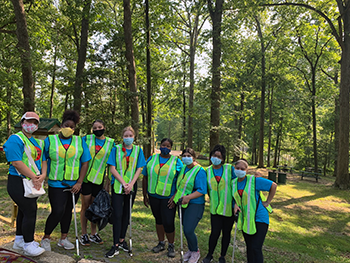 Join our crew of Patuxent Watershed Protectors to keep the land around our two drinking water reservoirs on the Patuxent River trash free. These reservoirs serve as the drinking water source for one-third of WSSC Water's customers but are also popular outdoor recreation areas.
This program is ideal for community organizations, youth and scout groups, corporations or any family looking to get outside and take action to protect the land and water resources of the Patuxent River Reservoirs and the Chesapeake Bay watershed.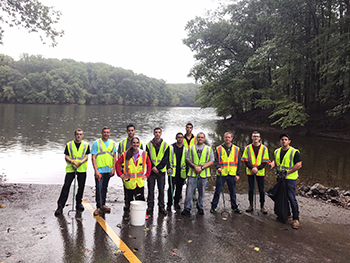 Participation in this program requires the group to select one recreation area (locations) to maintain for a calendar year and to complete at least one clean up a month at that location. The timeframe for clean ups is from mid-March through early December of the given calendar year (10 total). Maintaining the recreation area may include picking up trash along the shoreline, in parking lots, at picnic areas, as well as forested lands along the perimeter of the property.
Last Modified: April 21, 2022, 6:24 pm EDT