Manhole Frame and Cover Replacement (small excavation)
[Image]

Manhole frame and covers will be replaced in areas where they are damaged, above or below the street grade, and/or allow street runoff to enter the sewer system. To replace a cover and its frame a small pit around the manhole will be excavated. This process will only take a couple of days for the excavation, setting of the repair, backfill of the hole and resurfacing.
Internal Manhole Repairs (no excavation)
Grouting
[Image]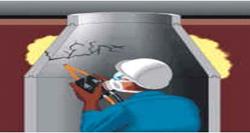 Manhole grouting is a viable rehabilitation technique utilized to prevent runoff and groundwater from seeping into an otherwise structurally sound manhole. Grouts have a variety of chemical formulas that are matched to be compatible with local soil conditions and manhole materials.
[Image]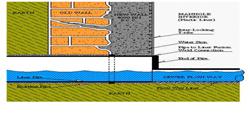 Prior to grouting, the manhole is thoroughly cleaned by removing all debris, solids, roots, and other deposits from the interior manhole wall. Once the manhole is clean, a grout is applied from the inside using one of several injection techniques. The applied grout readily mixes with the surrounding soil matrix and manhole material to form a water stop, filling void areas, creating a water tight seal.
Grouting can be accomplished in a few hours, and does not disturb the ground/paving surface or interrupt service.
Manhole Lining
Lining is a rehabilitation technique utilized on manholes that require structural reinforcement, are susceptible to runoff and groundwater seepage, and/or require protection from corrosive gases that are sometime present in the sewer. During the first phase of work the manhole is cleaned and all loose materials are removed. Then, a custom-sized liner is fitted in place, expanded, and pressed tightly against the interior of the manhole until it has cured, forming a hard new interior surface. After curing, all incoming and outgoing pipes are properly opened.
Lining may take from two to four hours. When complete, there will be no evidence of disturbance to the ground or paved surface. Occasionally, it may be necessary to request that a resident not use their water for a short interval.
[Image]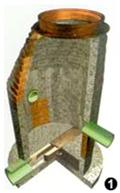 [Image]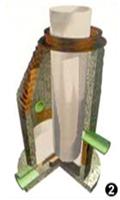 [Image]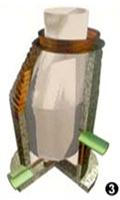 [Image]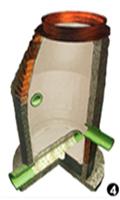 Manhole Replacement/Abandonment (excavation)
[Image]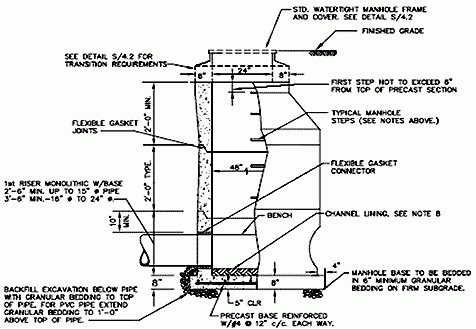 Manholes are replaced only after all other rehabilitation alternatives have been exhausted. The replacement process involves completely removing the old manhole and installing a new one as shown in the standard detail below. It may also be necessary to construct a new manhole where none previously existed to aid in the maintenance of the sewer line.
A manhole excavation is approximately 10 feet by 10 feet square and as deep as necessary to intercept the existing sewer main. It may take as much as 10 days to install a manhole and restore the surface to meet existing conditions. It will be necessary to install a sewer by-pass throughout the duration of sewer replacement activities.
[Image]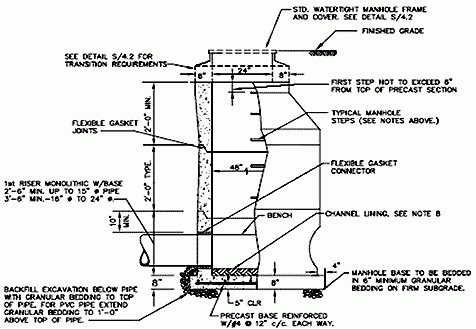 A manhole may be abandoned in place when it is no longer needed. Manholes are abandoned by removing all parts of the manhole that are within a foot of the existing ground surface. The remaining portions of the manhole are backfilled with concrete or flowable fill, as shown in the attached typical drawing.
The abandonment operation requires a small, shallow excavation. This work will be completed in a few days, once the concrete has cured site will be resurfaced.
Last Modified: February 25, 2021, 10:44 am EST