Broad Creek WWPS Augmentation Project
Project Description - Contract No. CP4231C05 (Design Contract)
This project provides for the planning and design of modifications to the Broad Creek Waste Water Pumping Station (WWPS), new force main/gravity sewer/pressure sewer to the Piscataway Waste Water Treatment Plant (WWTP), and emergency storage at the Piscataway WWTP. This project is needed to eliminate/reduce the occurrence of sanitary sewer overflows at the Broad Creek WWPS during wet weather events in the area.
The design consists of an alignment study and design for the new force main/gravity sewer/pressure sewer from the Broad Creek (WWPS), to the Piscataway WWTP. In addition, new headworks and storage at the Piscataway WWTP and modifications to the Broad Creek WWPS are being designed to increase the overall capacity of the system. This project also includes community outreach and coordination with regulatory agencies for permitting.
The consultants selected to design this project are Hatch Mott MacDonald and Gannett Fleming, participating in a Joint Venture.
All required permits for the project have been approved.  This overall planning and design project has been broken down into the following four construction contracts:
Piscataway Wastewater Treatment Plant Storage and Headworks Improvements – Contract No. CD4231D05 (Completed - June 17, 2016)
Conveyance System (Southern Portion) – Contract No. CT4231E05 (Completed - December 29, 2017)
Conveyance System (Northern Portion) – Contract No. CT4231F05 (Completed - May 23, 2017) 
Broad Creek WWPS Architectural/Electrical/Mechanical Rehabilitation – Contract No. CP4231G05 (Final Acceptance - September 15, 2020)
Aerial Map
Current and Proposed Views of Broad Creek Pumping Station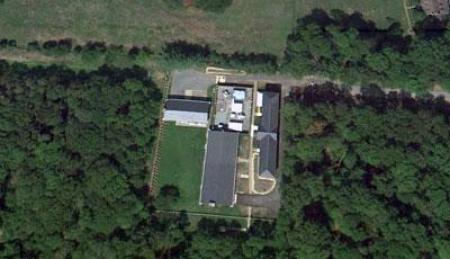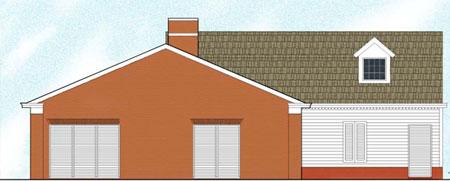 Community Outreach
WSSC Water is working very closely with the residents and community organizations throughout the Broad Creek and Piscataway areas during the planning and execution of this project. To that end, we have formed a Citizen's Advisory Committee (CAC) for the project and hold regular meetings and provide updates to the community through email notifications.
We have also partnered with the Broad Creek Historic District Commission, The Maryland Historical Trust, Maryland National Capital Park and Planning Commission, Maryland State Highway Administration, Maryland Department of the Environment, National Park Service, Prince George's County Department of Public Works and Transportation, and other regulatory, local civic and homeowner associations that will be impacted by the project.
Title
Community Meetings and Presentations
Title
Archived Newsletters
Last Modified: March 16, 2021, 10:08 am EDT