[Image]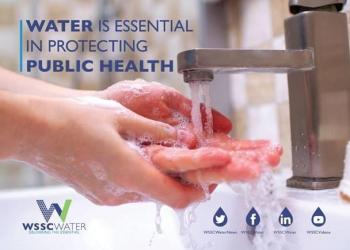 WSSC Water continues to monitor this health threat and is working closely with our state and local health partners to exchange information and coordinate responses. We have an emergency plan in place to ensure continuity of operations and meet our customers' clean-water needs.
WSSC Water is taking the specific steps to keep our employees and the community safe. Learn more. 
General COVID-19 Information
To learn more about coronavirus and ways you can help prevent the spread of this disease, visit: CDC and the Maryland Department of Health.
Household Water Usage
If you are working and/or learning from home with more people at home every day, you are likely using more water! As we wash our hands, cook and clean, our household usage is much higher than normal. It is important to be mindful of our water usage.    Understand Your Household Water Usage
[Image]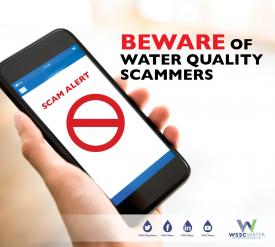 Attention customers: If you receive phone calls about water filters that provide protection from COVID-19, it is a scam. Your tap water is safe. The Coronavirus is NOT detected in water or transmitted by water. Water utilities, including WSSC Water, treat and test your water to deliver it safely to you. 
WSSC Water: COVID-19 and the Water Treatment Process
Title
Employee/Retiree Benefit Updates
Title
Enlaces Relacionados
Last Modified: September 27, 2021, 11:44 am EDT