UPDATE: WSSC Making Progress Responding to Ongoing Sewer Main Break in Bowie
Drinking Water System NOT Impacted
| News Release
OFFICE OF COMMUNICATIONS AND COMMUNITY RELATIONS
FOR IMMEDIATE RELEASE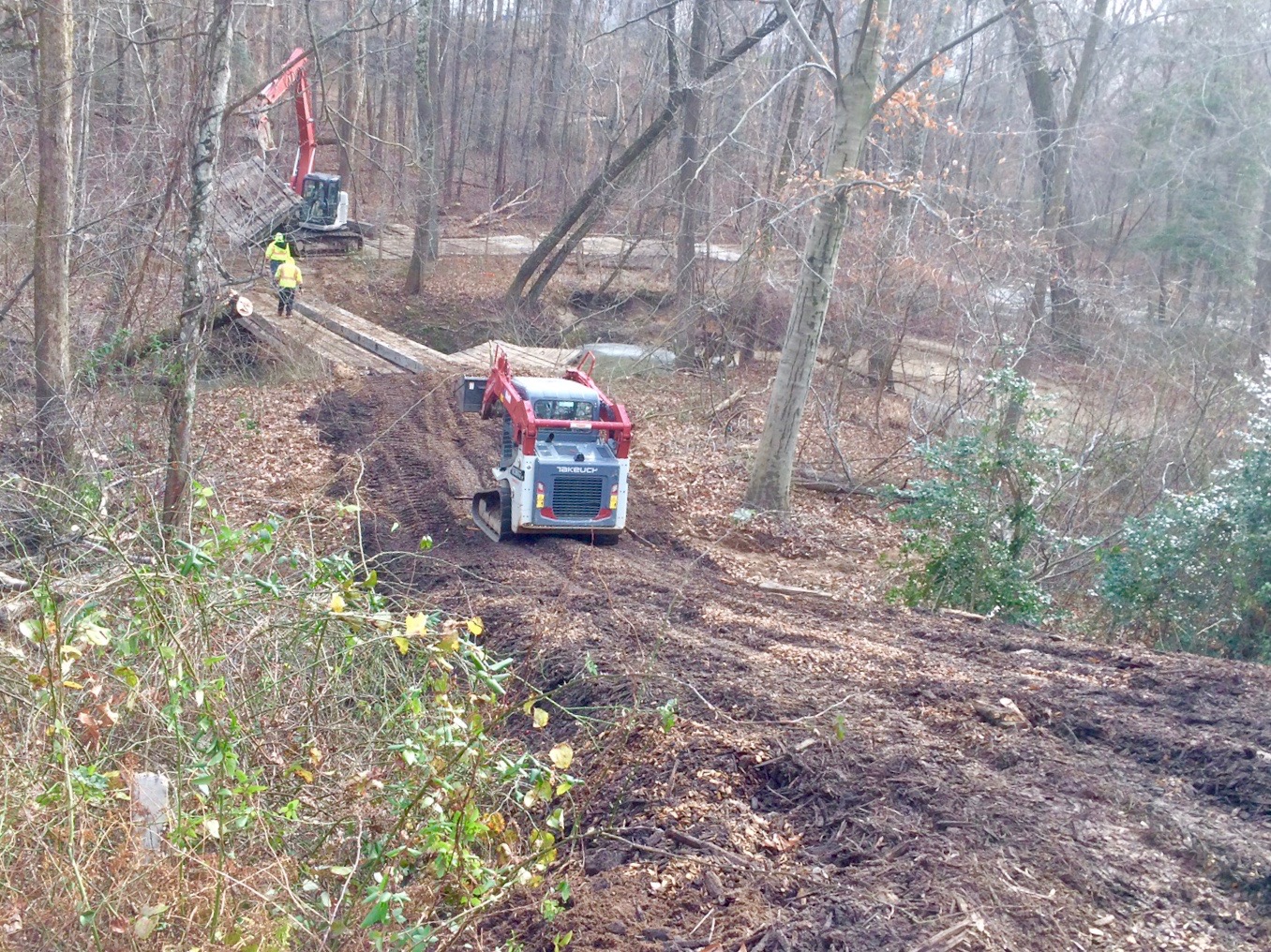 Laurel, Md. – December 5, 2018 – WSSC is making steady progress getting access to the broken 18-inch pressurized sewer main located in a heavily wooded area near 8500 Race Track Road in the Bowie area of Prince George's County. The broken main was discovered yesterday at 10:58 a.m. and resulted in a Sanitary Sewer Overflow (SSO) into Horsepen Branch. The overflow is ongoing.
Crews have completed construction of a temporary, 500-foot-long access road and bridge to allow heavy equipment and materials to reach the break. With this phase of work complete, crews will begin repairing the broken main later this evening.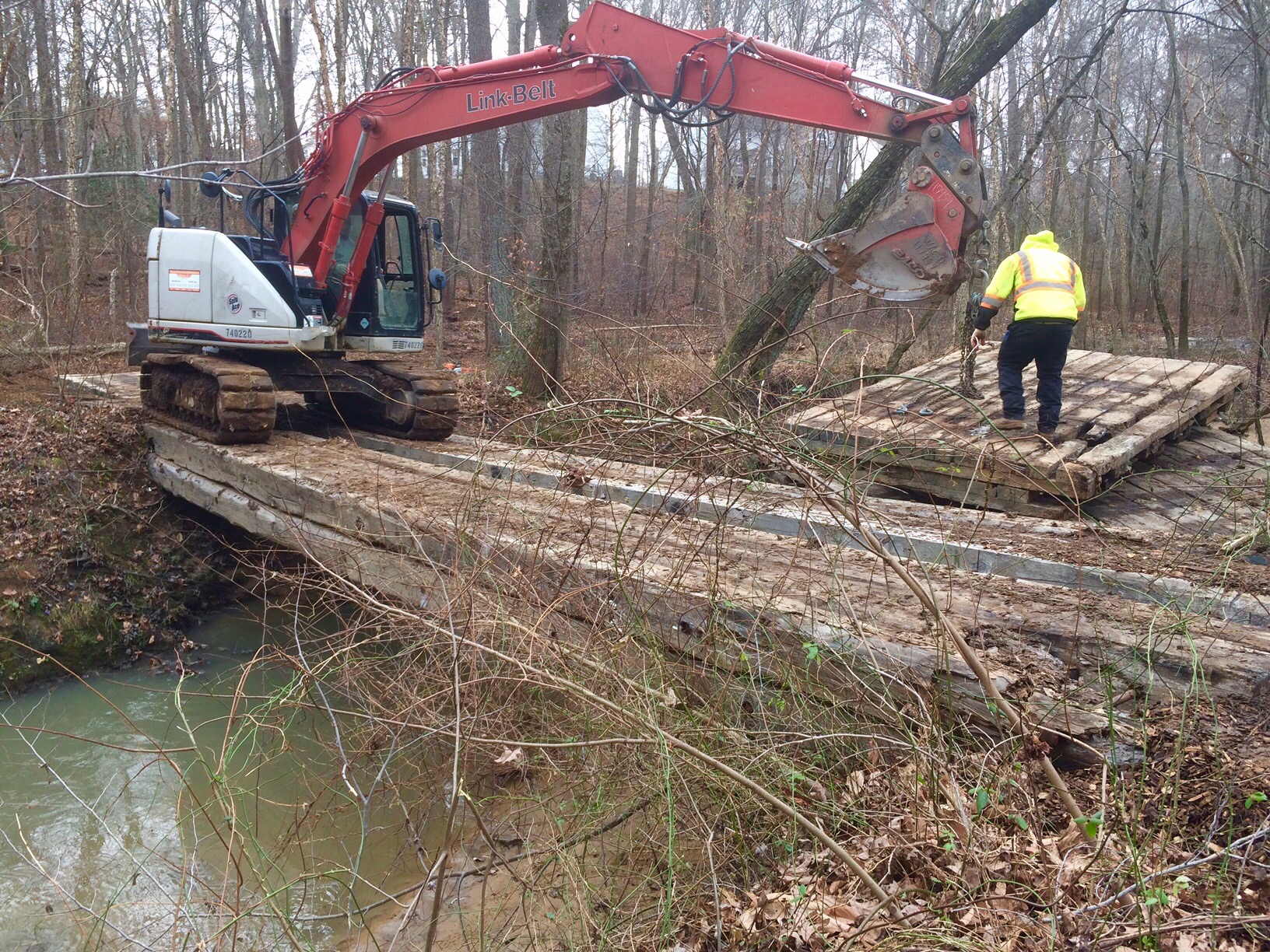 The ongoing SSO volume continues at a flow rate of approximately 2,000 gallons per minute. The amount of overflow is being carefully monitored and updates will be provided.
It is important to note that WSSC's water and wastewater systems are separate. This overflow is NOT affecting WSSC's drinking water.
Several signs have been placed along the WB&A Trail near the break to alert residents to avoid the area. Portions of the trail near the break have been closed to allow crews to make repairs. Once the overflow has stopped, WSSC will take all appropriate measures to clean up the impacted area. Notifications have been made to the Maryland Department of the Environment (MDE) and the Prince George's County Health Department.
WSSC is committed to protecting the health of the public and the environment. With more than 5,500 miles of sewer mains throughout its service area, WSSC appreciates notifications from citizens if a sewer overflow or water main break is suspected. Citizens can call WSSC's 24-hour Emergency Call Center at 301-206-4002 to report water or sewer emergencies in Prince George's or Montgomery counties. Customers can also report emergencies via email at emergencycallcenter@wsscwater.com or via the WSSC Mobile App.
WSSC Water is the proud provider of safe, seamless and satisfying water services, making the essential possible every day for our neighbors in Montgomery and Prince George's counties. We work to deliver our best because it's what our customers expect and deserve.
Last Modified: