Plan "D" is Taking Shape
WSSC's Contractors Are Painting the Large D in Damascus High School Colors
| News Release
OFFICE OF COMMUNICATIONS AND COMMUNITY RELATIONS
FOR IMMEDIATE RELEASE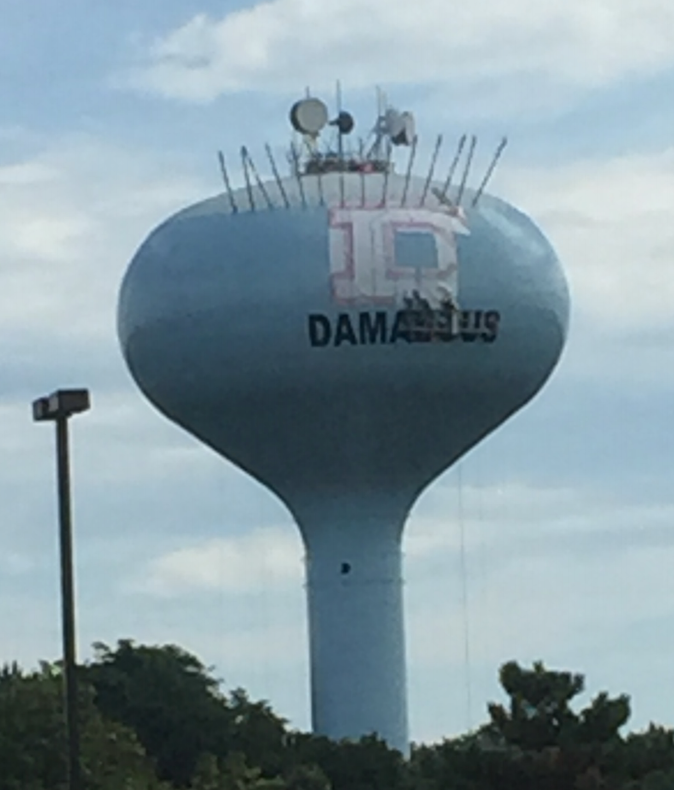 Laurel – July 11, 2017 – WSSC is moving forward with Plan "D " this morning-- painting a large D in the Damascus High School colors on the WSSC water tank overlooking the school.
WSSC contractors finished painting the word Damascus on the side of the tank facing the school over the weekend, and should be complete with the entire project this Thursday, weather permitting.
For the latest WSSC updates follow us on social media, @WSSCWaterNews on Twitter and @WSSCWater on Facebook.
For 100 years, WSSC has proudly served the citizens of Prince George's and Montgomery counties – providing drinking water that has always met strict Safe Drinking Water Act standards and protecting the environment through vital water resource recovery services. Our vision is to be THE world-class water utility, where excellent products and services are always on tap.
Last Modified: