WSSC's Tom Kelly Unanimously Selected as Recipient of Prestigious AWWA George Anderson Award for Excellence
Kelly's Expertise is Felt Throughout the Water Industry
| News Release
OFFICE OF COMMUNICATIONS AND COMMUNITY RELATIONS
FOR IMMEDIATE RELEASE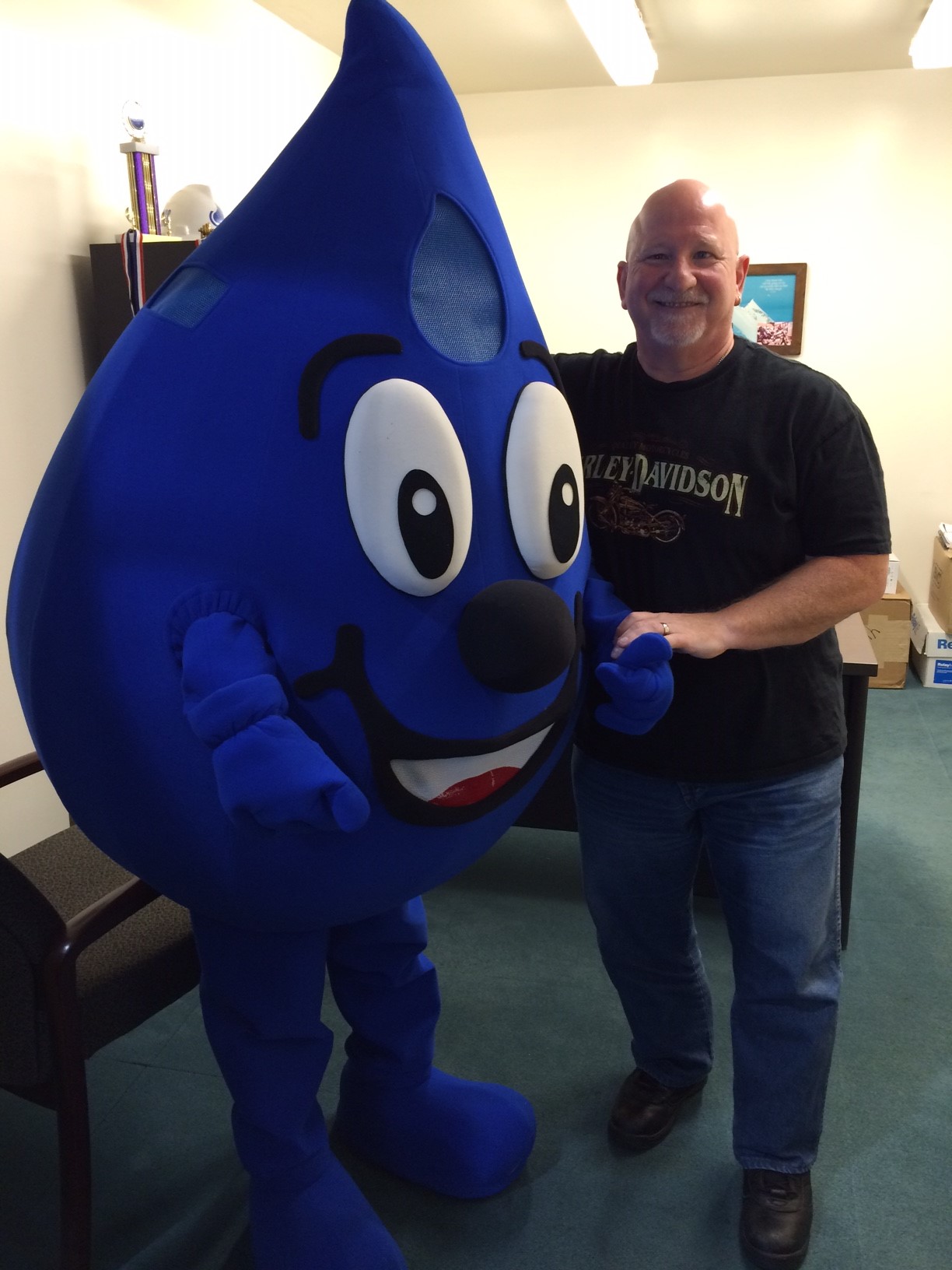 Laurel – July 22, 2016 – Tom Kelly, a Utility Enhancement Support Strategic Coordinator and WSSC veteran of 33 years was unanimously selected as the George Anderson Award for Excellence honoree by the American Water Works Association (AWWA). The award recognizes achievements, contributions, and the promotion of high ethical standards in the science of water meter development and is considered a lifetime achievement award.
Tom's work at WSSC includes research, review, and testing of new water meter technology. His expertise is felt throughout the water industry with his involvement in developing and enhancing water meter standards. He currently chairs the AWWA Meter Standards Committee and is a member of AWWA's Subcommittee for Electronic Revenue Meters.
"This is a very prestigious award," said Carla A. Reid, WSSC General Manager, and CEO. "His dedication and commitment to his profession have led him to become a much sought-after subject matter expert. We are very happy for Tom and extremely proud to have him as part of the #H2OPeople family here at WSSC."
The award was presented by Floyd Salser, founder of MARS (Meters and Related Services) Company and lifelong member of AWWA during WSSC's July Commission Meeting.
"I almost fell out of my chair when I was informed I had been selected to receive this award," said Kelly. "I am extremely flattered. There are only a handful of other recipients, most of whom I've considered mentors at one time or another."
The award is named in honor of George Anderson who originally achieved an industry reputation by conducting "Road Shows" throughout North America in the 1960-70s. George's specialty was large meters, and particularly Class II turbines, a new technology at the time.
WSSC Water is the proud provider of safe, seamless and satisfying water services, making the essential possible every day for our neighbors in Montgomery and Prince George's counties. We work to deliver our best because it's what our customers expect and deserve.
Last Modified: