WSSC is closed on Monday January 25, 2016
| Alert
OFFICE OF COMMUNICATIONS AND COMMUNITY RELATIONS
FOR IMMEDIATE RELEASE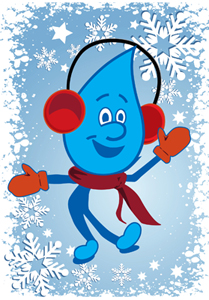 For Monday, January 25, 2016. WSSC will be closed for business however, essential personnel are expected to report as assigned.
The 24-hour emergency call center will be open and may be reached at 301-206-4002 or via email at emergencycallcenter@wsscwater.com. Online and telephone bill payment options continue to be available to customers.
For 100 years, WSSC has proudly served the citizens of Prince George's and Montgomery counties – providing drinking water that has always met strict Safe Drinking Water Act standards and protecting the environment through vital water resource recovery services. Our vision is to be THE world-class water utility, where excellent products and services are always on tap.
Last Modified: