Repairs Underway After 90-Year Old Water Main Breaks in Bladensburg
77 Customers Without Water
| News Release
OFFICE OF COMMUNICATIONS AND COMMUNITY RELATIONS
FOR IMMEDIATE RELEASE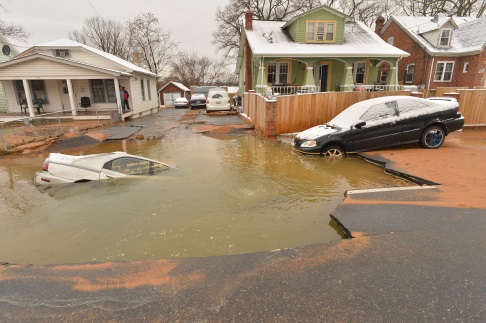 Laurel – January 27, 2015: WSSC crews are working to repair a broken 12-inch water main in the 4800 block of Edmonston Road in Bladensburg. The pipe is 90 years old.
The main broke about 3:30 a.m. today. Crews spent about four hours working to get all the necessary valves closed to stop the flow of water. There are 77 customers without water.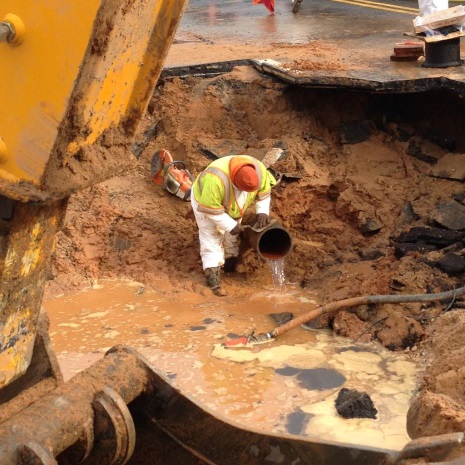 A sinkhole formed in the street and swallowed one car. Another was stuck on the edge of the sinkhole.
Both cars have been removed. WSSC's Claims and Emergency Services Team is onsite working with affected homeowners.
Crews are replacing about 15-feet of pipe. Water service is expected to be restored by this evening. Repairs to the road will begin once the pipe is fixed.
Edmonston Road is closed between Decatur Street and Chesapeake Road while repairs continue.
Follow us @WSSCWaterNews for the latest information.
WSSC Water is the proud provider of safe, seamless and satisfying water services, making the essential possible every day for our neighbors in Montgomery and Prince George's counties. We work to deliver our best because it's what our customers expect and deserve.
Last Modified: