Carla A. Reid Appointed New General Manager of WSSC
First Woman to Lead Bi-County Agency Serving Nearly 2 Million Residents
| News Release
OFFICE OF COMMUNICATIONS AND COMMUNITY RELATIONS
FOR IMMEDIATE RELEASE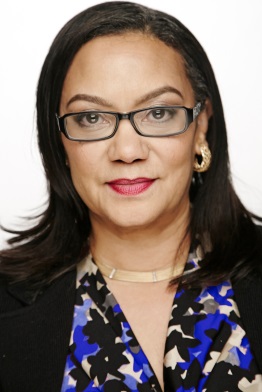 LAUREL, MD – December 18, 2015: WSSC is pleased to announce that Carla A. Reid has been officially hired as its new General Manager/CEO. Reid previously worked for WSSC for 20 years including serving as Deputy General Manager of the Commission from 2005-2006. The Commission voted to hire Reid last month and subsequently entered into contract negotiations, which have now concluded. She will begin her duties January 4, 2016.
Reid has served as Deputy Chief Administrative Officer for the Office of the County Executive in Prince George's County under Rushern Baker and as Director of Permitting Services in Montgomery County Government under County Executive Isiah Leggett.
"Carla Reid began her career with the Commission straight out of college, and we are pleased she is returning to lead the organization into the future," said Commission Vice-Chair Chris Lawson. "She brings an intimate knowledge of WSSC and our counties to this role, and we believe her leadership and management skills are what the organization needs to carry out its vital mission going forward."
"This is an unbelievable opportunity to come home to lead WSSC, which is so crucial to this community and essential to every aspect of our lives," says Reid. "I look forward to once again serving our customers and providing even greater levels of customer service. And I am pleased to be back working with the men and women of WSSC who are so dedicated to the work and to our customers."
Reid becomes the first woman in WSSC's 97-year history to serve as General Manager/CEO. In addition to Deputy General Manager at WSSC, Reid also served as Chief of Mission Support, Chief of Customer Care, Meter Services Division Manager, Northern Meter Operations Section Head, Meter Maintenance Head, Field Operations Supervisor and Civil Engineer. She replaces Jerry N. Johnson who is retiring after six years in the position.
WSSC Water is the proud provider of safe, seamless and satisfying water services, making the essential possible every day for our neighbors in Montgomery and Prince George's counties. We work to deliver our best because it's what our customers expect and deserve.
Last Modified: