***5:15p.m. UPDATE*** Repairs On 60" Main Continue
Two Northbound Lanes Open on Connecticut Avenue
| News Release
OFFICE OF COMMUNICATIONS AND COMMUNITY RELATIONS
FOR IMMEDIATE RELEASE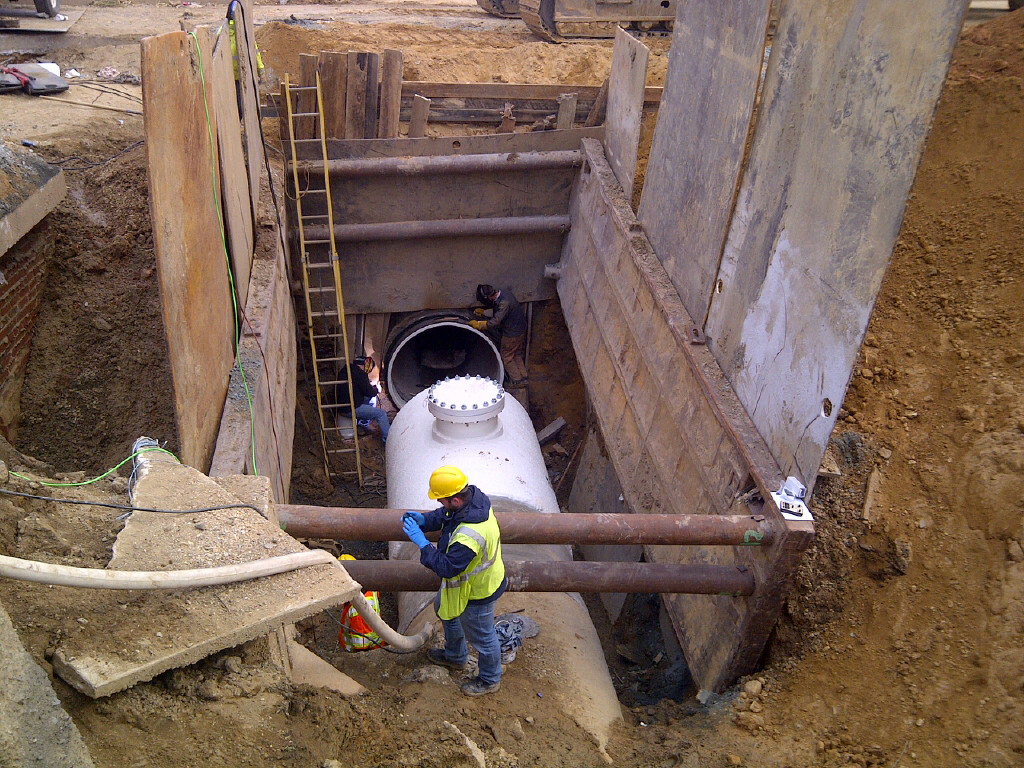 Laurel– March 21, 2013: Repair crews are nearing the final stages of repairing the 60-inch water main that burst Monday night in Chevy Chase. The mortar used in the pipe joints will have to "set" for 12 hours before WSSC can begin taking additional steps to put the line back into service. Much of the day has been spent putting new pipe into place, doing the necessary welding and then reinstallation of the Acoustic Fiber Optic cable.
The traffic situation will remain the same until all work is completed. All southbound lanes of Connecticut Avenue are open. Two northbound lanes are open. The other northbound lane remains closed between Dunlop Street and Manor Road.
WSSC continues to ask customers in Montgomery and Prince George's County to limit their water use and consumption where possible to comply with the mandatory water restrictions.
Until water restrictions are lifted, it is imperative that all business and residential customers:
Use water only as necessary – i.e., shorter showers and turn off faucets after washing hands and while brushing teeth

Limit flushing toilets (do not flush after every use)

Limit using washing machines and dishwashers (wash full loads only)

Stop all outside water use - i.e., no watering lawns, shrubs, flowers; no washing cars
These mandatory water restrictions apply to all WSSC customers, residential and business, in Prince George's and Montgomery counties.WSSC police will issue citations to violators of the water restrictions. A violation carries a fine of up to $500 fine.
WSSC will notify customers once mandatory restrictions are no longer necessary.
For additional information log on to the WSSC website at www.wsscwater.com or call the WSSC Call Center at 301.206.4002.
For 100 years, WSSC has proudly served the citizens of Prince George's and Montgomery counties – providing drinking water that has always met strict Safe Drinking Water Act standards and protecting the environment through vital water resource recovery services. Our vision is to be THE world-class water utility, where excellent products and services are always on tap.
Last Modified: