WSSC Working to Repair Water Main Break
Nearly 600 Customers Without Water in Prince George's County
| News Release
OFFICE OF COMMUNICATIONS AND COMMUNITY RELATIONS
FOR IMMEDIATE RELEASE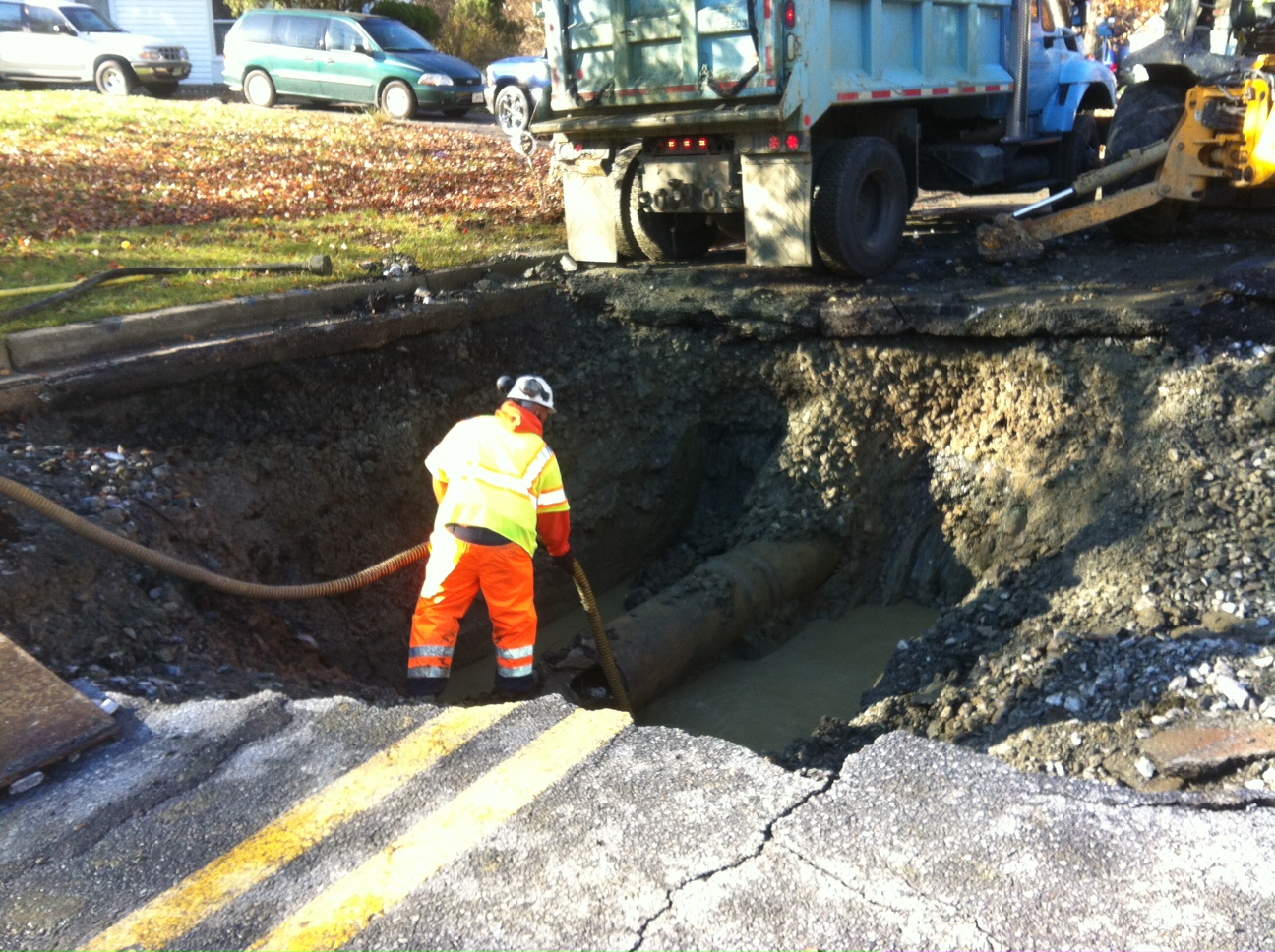 Laurel – November 22, 2012: Crews from the Washington Suburban Sanitary Commission (WSSC) are working to repair a 16-inch water main break at 10305 New Orchard Drive, Largo, Maryland in Prince George's County. Five-hundred, ninety-six (596) customers are currently without service. WSSC has set up a water station at the corner of New Orchard Drive and Butterworth Lane to give six-gallon cases of water to area residents affected by the break.
The break was first reported at approximately 4:30 this morning. There is no estimate at this time as to how long repairs will take. This pipe was installed in 1974.
For 100 years, WSSC has proudly served the citizens of Prince George's and Montgomery counties – providing drinking water that has always met strict Safe Drinking Water Act standards and protecting the environment through vital water resource recovery services. Our vision is to be THE world-class water utility, where excellent products and services are always on tap.
Last Modified: