Break on New Orchard Drive, Largo
| News Release
OFFICE OF COMMUNICATIONS AND COMMUNITY RELATIONS
FOR IMMEDIATE RELEASE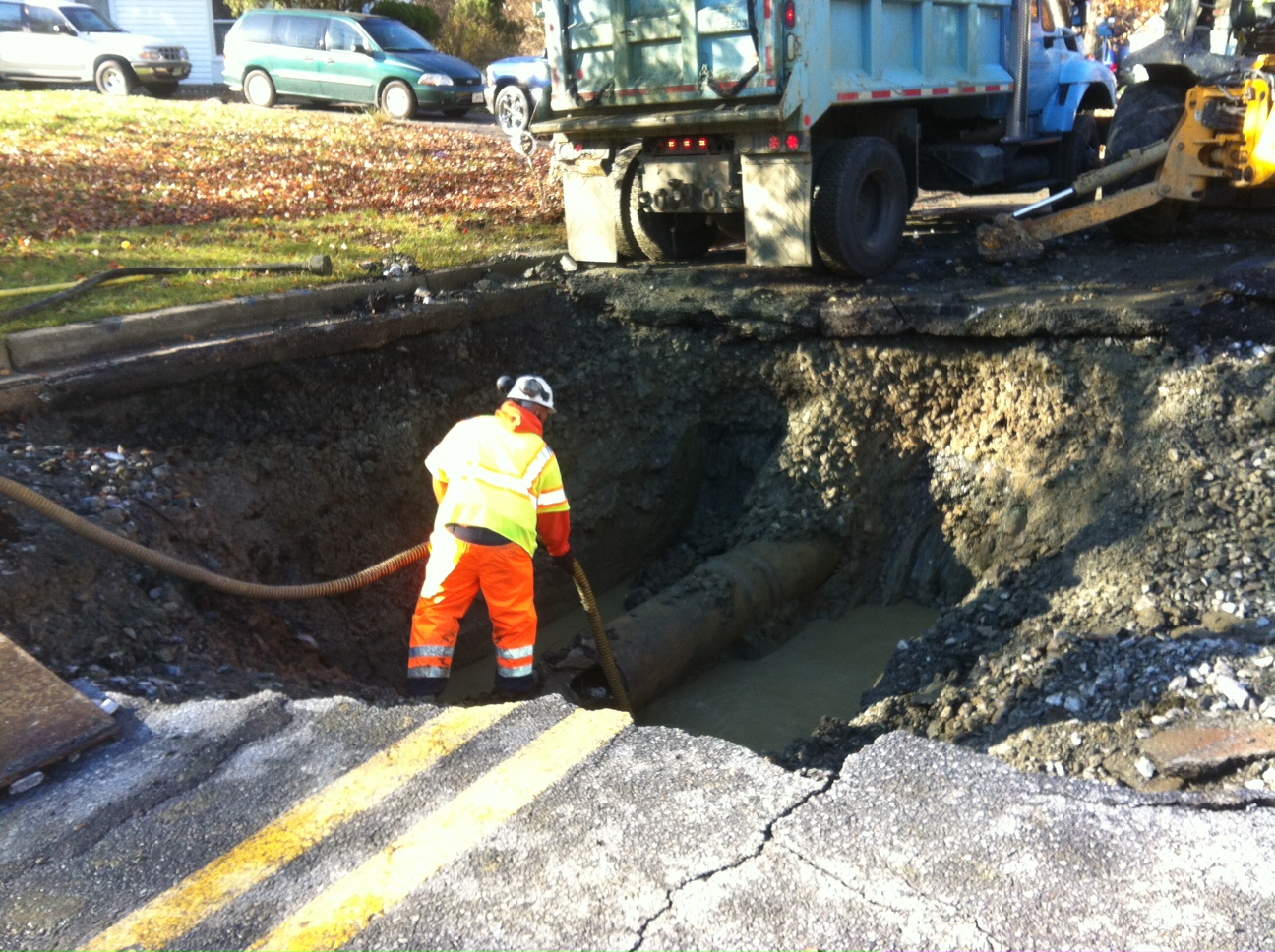 Laurel – November 22, 2012: Approximately 600 WSSC customers are without water due to a broken 16" water main break on New Orchard Drive in Largo.
WSSC has set up a water station at corner of New Orchard Drive and Butterworth Lane where affected customers can pick up six-gallon cases of water.
It is unknown at this time how long repairs will take.
For 100 years, WSSC has proudly served the citizens of Prince George's and Montgomery counties – providing drinking water that has always met strict Safe Drinking Water Act standards and protecting the environment through vital water resource recovery services. Our vision is to be THE world-class water utility, where excellent products and services are always on tap.
Last Modified: